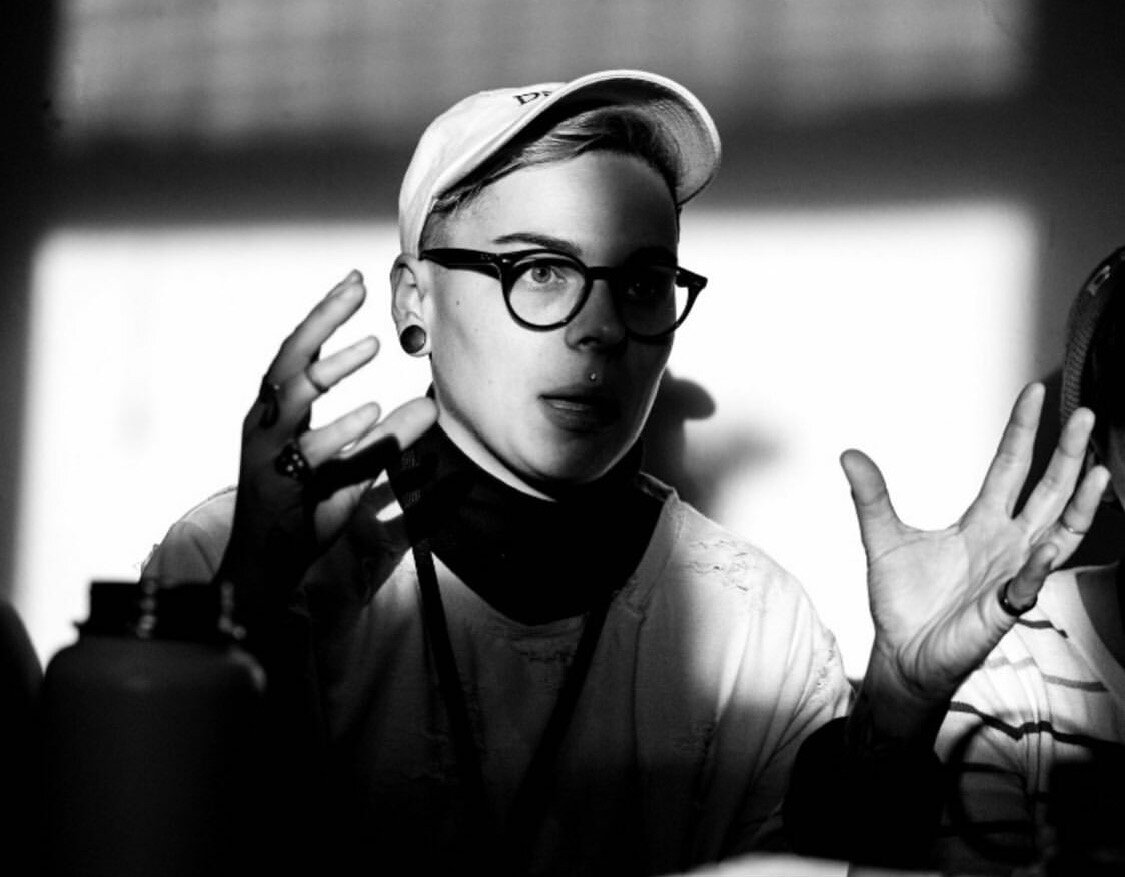 "My gender is a bucket of ice water dumped on you while you're taking a hot shower. A shock to the lungs and a rush of adrenaline. It is what it is. I love myself in old cameras and lotion on my razor burns. I cover my tongue in salt and lick my wounds. I bathe my body in compliments and call it baptism. My fridge is full of oranges and my heart is entirely pulpless citrus."
Nikki Burian is a queer, nonbinary slam poet currently living in Portland, OR. Nikki primarily uses they/them but welcomes any and all pronouns. They are a recipient of the 2011 Iowa Poetry in Public award and have been featured in Woke Monozine, Prickly Pear Printing's 2019 volume of We Grow Anyway, and on SlamFind. Nikki represented Portland in both the 2018 National Poetry Slam and the 2018 Individual World Poetry Slam. They are the author of two very decent chapbooks: I Hope My Cat Doesn't Have Self-Esteem Issues (2016) and Kindergarten Memory Spiral (2018). They believe the performance of spoken word is as essential as the words being performed, and that the audience matters as much as the human(s) on stage. They don't believe in formulas, jerks, or the Chicago Bears. Nikki wants you to know they are here for you.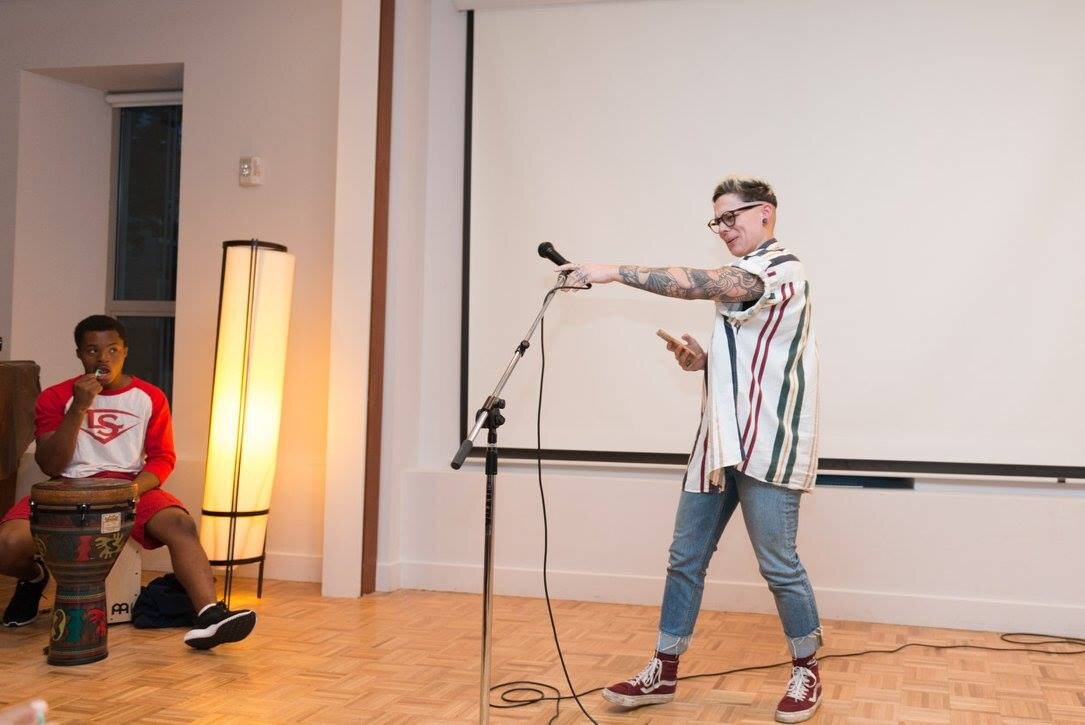 COMING DECEMBER 7th, 2019
LETTERS IN MY NIGHTSTAND - PRE-ORDER NOW
nikki's first book of entirely uplifting poems, focusing on their personal strategies for loving themselves, suggestions on how others can do the same, and hopes for how everyone can feel better together. art by abby mcmillen.
KINDERGARTEN MEMORY SPIRAL
Nikki's second chapbook of their most popular poems, with a focus on internal pain, turmoil, and lessons learned.
ROAD MAP TO SELF-LOVE
A small tri-fold map of short, feel-good poems that take the reader on a short journey of self-empowerment. Art by abby mcmillen.
I HOPE MY CAT DOESN'T HAVE SELF-ESTEEM ISSUES
Nikki's first chapbook includes intimate poems about their health, bad loves, and mistakes.